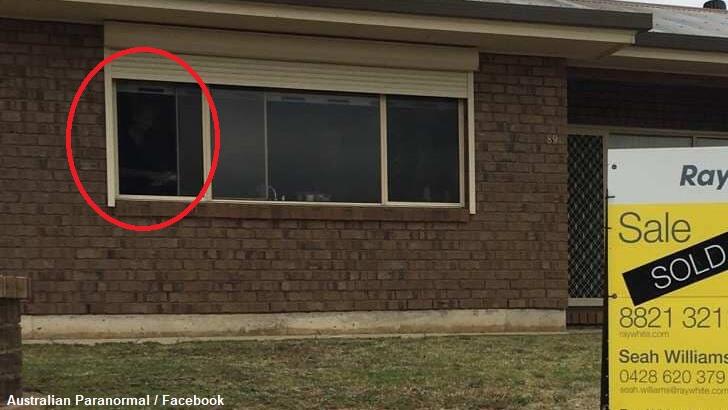 An Australian man was taken aback when he saw a photograph of his late father's home and spotted what just might be the ghost of his dad looking out the kitchen window. Sharing the image on the Facebook group Australian Paranormal, Tyler Thornton explained that "when my pop passed away, we had to sell his house in Port Victoria" and that a buyer had recently been found. In celebration of the successful sale, his realtor sent his mother a pair of pictures proudly displaying the 'sold' sign in front of the home, and, to their astonishment, something rather eerie in the background.
In one of the photos, what appears to be a person can be seen at the kitchen window of the home, although there was nobody inside the residence at the time. Given that Thornton's father had only recently passed away, this understandably has fueled speculation that perhaps the potential apparition in the window was his dearly departed dad. Adding another intriguing layer to the tale is that, according to Thornton, his father "built and lived in the house for around 25 years," suggesting that the man had a significant connection with the home.
As is often the case with possible ghost photos, opinions online regarding the image were largely divided among those who thought that the anomaly is the spirit of Thornton's father, others who cannot quite see the oddity in the window, and more skeptical observers who offered prosaic explanations for the strange picture, such as that maybe there was a squatter lurking in the residence. With that in mind, what camp do you fall into? Weigh in with your thoughts at the Coast to Coast AM Facebook page.