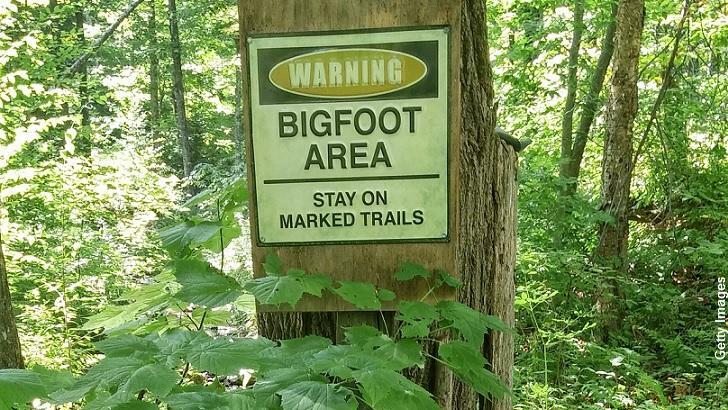 By Tim Binnall
A member of the Oklahoma House of Representatives has filed a bill that calls for the establishment of a Bigfoot hunting season in the state. The audacious idea is reportedly the brainchild of Rep. Justin Humphrey, who reportedly put forward the proposal on Wednesday. The fairly succinct resolution, which can be read here, states that "The Oklahoma Wildlife Conservation Commission shall promulgate rules establishing a big foot [sic] hunting season. The Commission shall set annual season dates and create any necessary specific hunting licenses and fees."
It remains to be seen whether or not the bill will wind up receiving a vote when the Oklahoma legislature meets on February 1st as, similar to what happened with a Washington state bill aimed at putting Sasquatch on license plates, it could get stuck in the bureaucratic process. Be that as it may, should be resolution pass, it would go into effect on November 1st, 2021. As one might imagine, response to the bill has been mixed with some residents considering it an embarrassing waste of time and others recognizing it as a clever joke which could generate some tax dollars by way of people buying the novelty Bigfoot hunting licenses.
For their part, a representative of the state's Wildlife Conservation Commission acknowledged the bill and said that "we use science to make management decisions, and we do not recognize Bigfoot as a wildlife species in Oklahoma." To that end, one wonders if the passage of the resolution would open up a proverbial can of worms with regards to whether or not it establishes Sasquatch as a genuine creature living in the state and, in turn, its presumed scarcity would necessitate some kind of endangered species protection.
The Oklahoma bill is a decidedly different type of Sasquatch-related legislation compared to resolutions passed in other states and local communities. In some instances, Bigfoot has been 'honored' by way of some kind of formal recognition naming it the official cryptid of a particular locality. And, in one county in Oregon, purposely killing a Sasquatch is actually illegal and punishable by up to one year in prison. As of yet, of course, no one has been busted breaking the Bigfoot law, although encouraging people to go out and try to hunt a Sasquatch, as is proposed in Oklahoma, may not be the best idea considering the creatures bipedal nature might lead to a tragic case of misidentification.