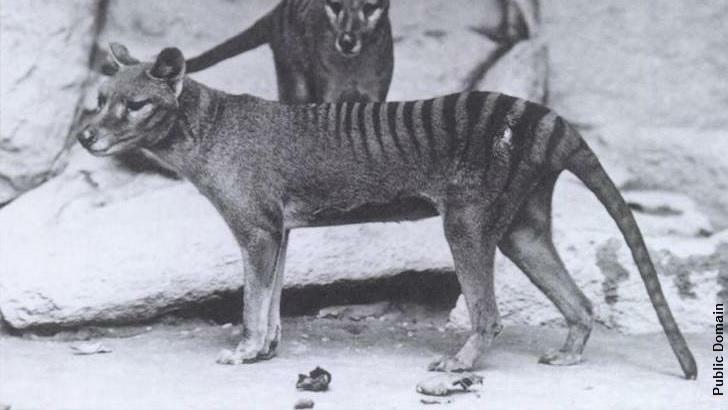 By Tim Binnall
A fascinating new study which exhaustively examined what is believed to be every known sighting of the Tasmanian Tiger over the last century upends current conventional thinking and indicates that the creature may actually have gone extinct as recently as around 20 years ago. The thought-provoking project reportedly unfolded over the course of three years and saw researchers collect approximately 1,200 cases of thylacine sightings from as far back as 1910 and up to 2020. Using this one-of-a-kind database, the group were able to come to some rather eyebrow-raising conclusions.
Contrary to the opinion of mainstream science, which largely argues that the Tasmanian Tiger went extinct either when the last known captive creature died in 1936 or shortly thereafter, this new study offers a drastically different scenario. As detailed in a recently published paper, the researchers were able to develop "a detailed reconstruction and mapping" of where thylacines had been seen over the last century to find areas where the creature could have survived long after the 1930s. Incredibly, their study ultimately determined that "extinction most likely in the late 1990s or early 2000s."
Considering that this time period was not all that long ago, the group also addressed the question of whether or not the Tasmanian Tiger may still exist, musing that "while improbable, the aggregate data and modelling suggest some chance of ongoing persistence in the remote wilderness" of Tasmania. While lead researcher Barry Brook proposed that the chances of this being the case were around less than 10 percent, he noted that "it is not extraordinarily improbable as some previous work has suggested." That slim chance is undoubtedly more than enough for thylacine enthusiasts to maintain hope that the creature may be found again someday.