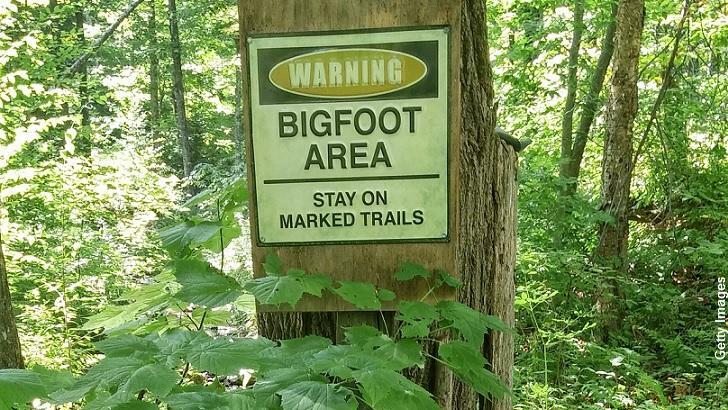 By Tim Binnall
An Oklahoma lawmaker's audacious idea to create a Sasquatch hunting season in the state has transformed into a literal Bigfoot bounty that promises over $2 million to the first person to capture the legendary creature alive. State Representative Justin Humphrey sparked worldwide headlines back in January when he introduced the controversial legislation calling for the Oklahoma Wildlife Conservation Division to issue permits for people to hunt the famed cryptid. Despite all the publicity or perhaps because of it, the bill ultimately got bogged down in bureaucracy and never made it to the Oklahoma House floor for a vote. Be that as it may, Humphrey is undeterred and has come up with a clever way to both further the concept and raise the stakes considerably.
As he explained to a local media outlet, the lawmaker learned of a legal loophole, of sorts, that would apparently allow him to bypass legislation and, instead, simply enlist the state's tourism department to issue 'tracking permits' for Bigfoot under the proviso that the holder of the license understood that they were not allowed to kill or harm the creature. However, should they manage to capture a Sasquatch, the individual would stand to reap a hefty reward. According to Humphrey, his originally envisioned $25,000 prize for the creature has now ballooned to a whopping $2.1 million Bigfoot bounty thanks to pledges from a local business and a film production company.
To his credit, the lawmaker's initial legislation expressly forbids killing a Bigfoot, but that detail was largely lost in the furor which erupted when he introduced the resolution. Be that as it may, it would appear that the matter of establishing a Bigfoot hunting season seems to have been settled as Humphrey hopes to move ahead with the plan under the auspices of the tourism office and intends to work with them to come up with specific rules for what he's taken to calling the state's 'Sasquatch Quest.' While those who do not believe in Bigfoot will undoubtedly see the lawmaker's idea as a rather silly endeavor, if they are correct that the cryptid is not real, perhaps Humphrey ought to be doubly credited for generating what he hopes will be a significant amount of revenue for the state out of nothing but thin air.
Coast Insiders can learn more about the Oklahoma lawmaker's Bigfoot bounty by checking out his 2/26/2021 appearance on the program. Not a Coast Insider yet? Sign up today.