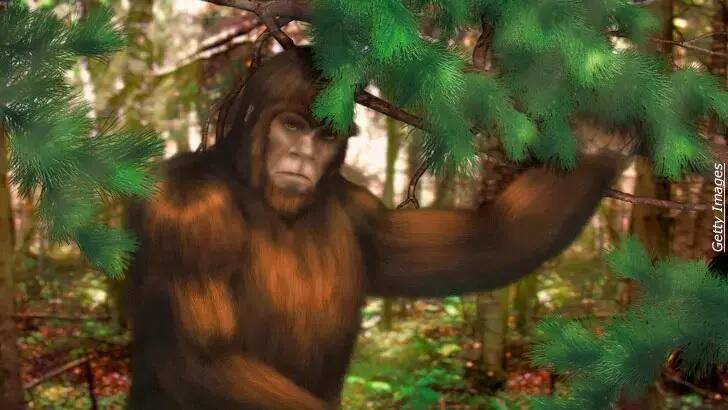 By Tim Binnall
A peculiar piece of footage that has gone viral on TikTok purportedly shows a Bigfoot lurking in a forest, but not everyone convinced that creature in question is really the famed cryptid. As is very often the case with such paranormal scenes which pop up online, details surrounding the date and location of the alleged sighting are unknown. The footage was reportedly posted to the popular video-sharing website on June 20th with the title "Bigfoot chases man on ATV" and, since then, has amassed a staggering 2.4 million views.
In the video, a pair of friends are chatting as they cruise through a wooded area in an off-road vehicle. When the individual behind the camera turns to look at the driver, a bipedal creature can clearly be seen seemingly running alongside the men in the forest. Alas, the oddity can only be seen for a few seconds, before it vanishes behind some foliage. It would appear that the two friends were unaware of the creature in their presence as they had no reaction to its brief appearance.
Although the video has garnered considerable attention on TikTok, most observers have dismissed the footage as fake. One reason cited by skeptical viewers is the incredibly 'convenient' timing of the camera panning to the driver of the vehicle just as the 'creature' appears in the background. Others have scoffed at the appearance of the suspected Bigfoot, noting that it look more like a normal-sized human in a Sasquatch costume. With that in mind, what's your take on the weird footage? Share your thoughts with us at the C2C Facebook page.